Welcome to Liberty Web Marketing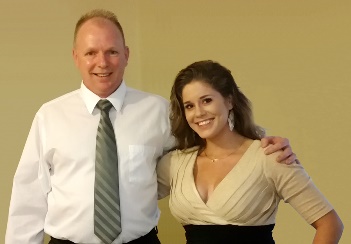 Liberty Web Marketing is a full service, family owned and operated website design and internet marketing services firm. Conveniently serving clients in Waukesha, Milwaukee, and all of Southeast Wisconsin, we are a leading authority in business branding and search ranking.
We provide prompt, competitively priced website design, web hosting, and search engine services that will give your business a substantial edge over competitors.  We offer responsive web development to guarantee the most effective approach of reaching customers on smart phones, tablets, and desktop PC's. With our responsive design, your business and brand will reach your targeted audience no matter what devise they use to browse the internet.
How we do it:
At Liberty Web Marketing we pride ourselves on developing quality, attractive, and customized responsive WordPress websites to exemplify businesses, organizations, and professionals. With over 60 million active websites globally, WordPress is the most popular and versatile Content Management System used today. We offer the best quality and care to our clients.
We couple these web development assets with effective copy-writing, SEO, and local search and citation services. Our proven expertise ensures that your business will rank in the top search results. We successfully enhance your online business reputation and convert your investment into generated sales and revenue.
Professional Website Design Principles
Liberty Web Marketing in Waukesha is passionately dedicated to creating long-lasting client relationships. We consider our clients a member of our family. Our number one focus is to achieve online success for our clients.
We implement essential elements directly into the development process so your website advances your online presence. We don't charge additional fees for critical elements that make a website whole. Our design and development services include:
Custom website design and redesign services
Responsive design for compatible viewing on smart-phones, tablets, and PC's
Appealing design, layout, and navigation elements
Optimized code and graphics for fast loading
Strategic conversion and call-to-action features
Essential search engine optimization and schema markup elements
Proper branding and strategic content management
Hosting on fast, reliable servers
Security from hackers and spammers
Reliable maintenance and updates
Search engine registration
If you're searching for quality, successful website design for your businesses or organization in Waukesha, Milwaukee, or anywhere in Southeastern Wisconsin, call or contact Liberty Web Marketing for a complimentary consultation. Call: 262-993-1562 We look forward to working with you and helping your business excel on the internet and become another successful leader.
Liberty Web Marketing proudly serves clients in Waukesha, Jefferson, Washington, and Milwaukee counties, including: Big Bend, Brookfield, Delafield, Dousman, Germantown, Hales Corners, Hartford, Hartland, Jefferson, Milwaukee, Mukwonago, Muskego, Nashotah, New Berlin, Oconomowoc, Pewaukee, Slinger, Sullivan, Sussex, Wales, Watertown, Waukesha, West Allis, and West Bend, Wisconsin with: Business Web Design, Business Web Site Designer, Corporate Web Design, Corporate Web Services, Corporate Web Site Design, Corporate Web Site Designer, Corporate Website Design, Corporate Website Design Company, Custom Web Design, Custom Web Services, Custom Web Site Design, Custom Web Site Designer, Custom Website Design, Custom Website Design Company, Designer Milwaukee, Local Web Design, Local Web Services, Local Web Site Design Madison, Local Web Site Designer, Local Website Design, Local Website Design Company, Madison Web Design, Madison Web Services, Madison Web Site, Madison Website Design, Madison Website Design Company, Milwaukee Web Design, Milwaukee Web Services, Milwaukee Website Design, Milwaukee Website Design Company, Professional Web Design, Professional Web Services, Professional Website Design, Professional Website Design Company, Waukesha Web Design, Waukesha Web Services, Waukesha Web Site Designer, Waukesha Website Design, Waukesha Website Design Company, Web Design Business, Web Design Wisconsin, Web Services, Web Services Business, Web Services Wisconsin, Web Site Design, Web Site Design, Web Site Design Business, Web Site Design Milwaukee, Web Site Design Professional, Web Site Design Waukesha, Web Site Design Wisconsin, Web Site Designer, Web Site Designer Professional, Web Site Designer Wisconsin, Website Design, Website Design Business, Website Design Company, Website Design Company, Website Design Company Wisconsin, Website Design Wisconsin.